Presented by:
The National Halloween Show
- A National Haunters Convention Fantasy Event
Saturday, May 19th (Rain Date: Sunday, May 20th) Start Time at Noon Sharp Please just outside the Showboat on the Atlantic City beach side at the volleyball nets
Do you rise from your grave when you hear the words Beach Volleyball? Does Bump, Set, Spike scare your Vampire Friends? Then limp, crawl, or stagger your way down to Zombie Volleyball! The National Halloween Show is proud to present the 1st annual Zombie Volleyball tournament. This event will feature 1st Place, 2nd Place and 3rd Place Trophies and ALL BRAGGING RIGHTS that accompany it.

NOTE:  Costumes are NOT required, however, we do recommend and suggest that you feel free to 'play' it up as much as you want.   Smearing fake blood, or ripped zombie clothes or anything to help theme your team would help make this event more fun.  Feel free to incorporate other themes as desired as well.  A killer clown playing volleyball??? Of course.  You name it.  This is an evolving event which we are hoping grows over time.

CONTACT information:  1-732-710-2451
Robert Erickson, the owner of the Pier AC, just outside of the Showboat Casino will be sponsoring and running the event.  Please look for him the day and time of the event.   As this is our first year, the rules will be more like guidelines as we evolve this into a really fun annual event, so let's everyone have a great time and see how this plays out.   Teams will be awarded Gold, Silver and Bronze medals based on how the event unfolds.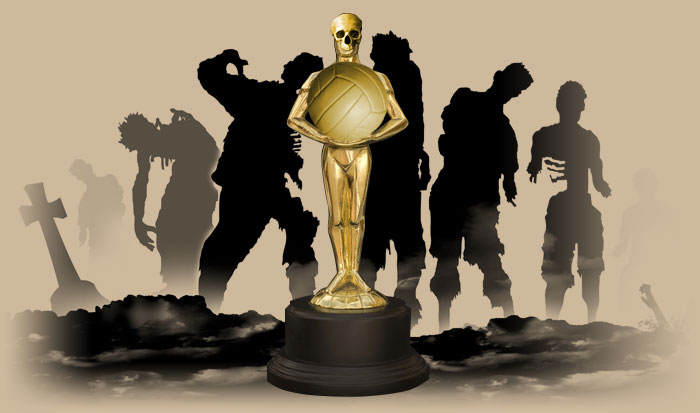 You and your team will be added to our Zombie Volleyball Hall of Fame and become engraved forever on our Tombstones.   We will be using standard beach volleyball rules and it will be an elimination tournament.  The cost is only $25 PER TEAM and you can register just below.


Registered Zombie Volleyball Teams!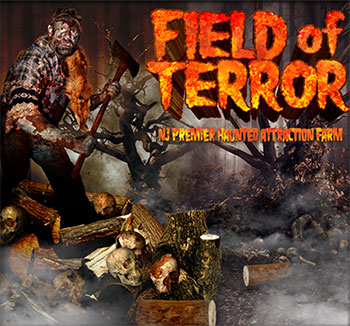 Team #1:
The Field of Terror : a.k.a. Zombies of Terror 
"We plan on chopping up the competition!"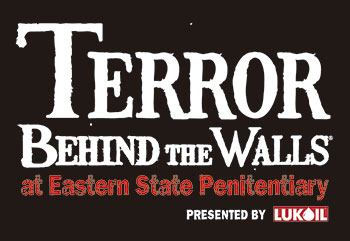 Team #2:
Eastern State Penitentiary – Terror Behind the Walls 
Team #3:
Bloodshed Farms


Team #4:
Scare Farm